In this episode Neko and i give our review of "Spiderman: No Way Home" as well as recap "The Witcher" season 2.
Neko and I also start our Tier Rankings for action movies in the 80's. We touch on our interview with Ian from Retro Cereal as we discuss Thrash Metal as Noobs gives the goods on what bands stand out in that genre.
And finally, in our Retro Dvd Movie Vault Noobs goes back to 1985's "Ninja Turf" (aka L.A. Streetfighters) starring Philip Rhee. Does the movie hold up and is the fight choreography still as good as i remember it?
Special thanks to Against PR, Horror Pain, Six String PR, Scarlet Records, Reaction Management, Hardlife Promotions, JZ Press, Grand Sounds Promotion, Vlad, and Dr. Music Records for selected tracks this week.
Helloween- The Hellion/Electric Eye (Judas Priest Cover)
DJ Anubis- Intro
Dormant Ordeal- Poetry Doesnt Work on Whores 
Malignant Altar- Channeling Impure Apparitions
Cadaveric Fumes- A Desolate Breed
Fernwah- Approaching Oblivion 
Emerald Rage- Goddess Freya 
Tombstone Blue- Death Stained Mind (Request)
Nocturna- Daughters of the Night 
Spaceslug- Follow this Land
Kadavar & Elder- Blood Moon Night 
Disturbed- Inside the Fire (Request)
Cosmic Cold War- Crawling Chaos 
Red Roll- Red Lights 
Manora- System Shutdown 
Duran Duran- Ordinary World 
Chaosfear- Until Your Last Breath
Emeninz- First Renegade
Obnubilo- With Reflections
Iscuron- The Monastery of Sorrow 
Seizure- Phantasm 
Heathen- Devour 
Parasyche- Rebellion 
Mesentery- To Be the Odd One Out 
Nemecic- Hekau 
Detest- We Will Get What We Deserve
Comments (1)
To leave or reply to comments, please download free Podbean or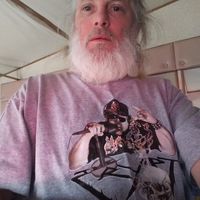 Thanks my brother! Love you guys and love the show!🤘😈🍻looking forward to next year! Keep killing it!