In this episode Neko and I give out some thanks to friends of the show Mastershake for creating our new banner as well as Kevin Tarrant for the requests and dedication to Neko. On a more somber note we discuss the passing of our friend Pim who sadly took his own life.
On the heels of that Neko brings up an article that strikes home about the controversy of going to far when getting young men and adults to be more sensitive. Are we as a society pushing to hard when trying to de-masculine men for the sake of weeding out sexism? Neko and I tackle the topic with a culture that seems to be becoming toxic on the other end of the spectrum.
In entertainment, we discuss the Disney+ series "Hawkeye" and determine whether or not it holds up to other parts of the MCU. And finally, in our Retro Dvd Movie Vault pick Neko selects "Tommy Boy" starring Chris Farley and David Spade. Does the comedy hold up or fall on its face?
Special thanks for selected tracks this week from Music Records, Qabar PR, Hardlife Promotions, Scarlet Records, Curtain Call Records, Inverse Records, JZ Press, Against PR, and Metal Message.
Pissing Razors- Wasting Away (Nailbomb Cover)
DJ Anubis- Intro 
Thirsty Demon- Whispers of the Damned 
Dead Tree Seeds- Set the Fire 
Beyond the Styx- Collateral 
Fabulae Dramatis- Lead Astray 
Static Limit- Symbiont 
Glasya- From Enemy to Hero 
Wombbath- At the Giants Feet 
Galge- Venus 
Sinister- Leviathan 
Echoseven- Born From Ice 
Scars of Solitude- If These Walls Could Talk 
Wolftooth- Winter White 
Axe Witch- Stand Up 
Creedance Clearwater Revival- Fortunate Son 
Mendes Prey- What the Hells Going On 
Betrayed- Purity
Project Terror- Take to the Sky 
Apokrisis- Bloodlust 
Purity in Perversion- Homoerotic Confession
Demigod- Tears of God 
Vulnificus- Scraped and Scattered 
In Somnia- Guillotine 
Bjarm- Forgotten Quietus
Frightmare- Leatherface (Laaz Rockit Cover)
Comments (3)
To leave or reply to comments, please download free Podbean or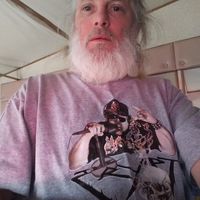 Love you both and will always send requests and support the podcast!🤘🌹😘🍻🚬☕you guys know the other!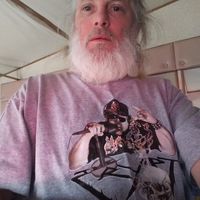 Noobs the next dedication goes out to you and it's Tombstone Blue Crown Of None!🤘🍻🚬😈Love ya brother!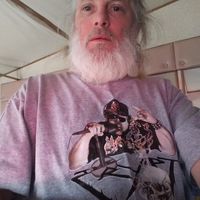 I personally want to think you Neko for being the Rock for noobs! You're one Hell of. a great woman. He's so lucky to have you my sweet friend. And you're welcome fur the disturbed pick.